Curriculum rationale 2018-19
The principals of our three secondary schools have consolidated their vision for
learning and teaching to formulate five core values:
¨ An environment that is safe, nurturing and inclusive which allow children to flourish
¨ Empowering all children with the skills and personal qualities to be successful learners
¨ Relationships -knowing and valuing what every child brings to the classroom
¨ Stretching thinking and performance
¨ An enriching learning experience within and beyond the classroom to foster a love of learning
Learning & Teaching at Park Lane:
All lessons planned follow the SPARK initiative which consists of a 5 part metacognitive approach to the lesson planning structure.
The start of the lesson builds upon developing basic skills: through literacy, numeracy or exam practice.
Questioning in lessons should be used to include all learners; wrapper questions are used to engage all learners and develop in depth responses and articulation of learning and thought processes.
Modelling is a key aspect of the lesson and can take a variety of forms such as: practical skills; scientific investigations; pupil modelling; exam clausing and techniques and modelling reading and writing structures.
Learners are given sufficient time in lessons to embed and apply their understanding of which they should demonstrate that they are working to the highest standards in the resilience time.
Finally in order for pupils to be able to reflect on prior learning as a starting point in succeeding lessons, the end of the lesson focuses on consolidating learning, particularly through visual or exam based revision and consolidation techniques.
CURRICULUM RATIONALE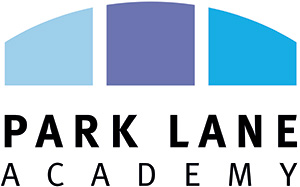 Park Lane Academy Intent for the Curriculum

Key Themes
Love of learning and reading
Aspirations for all – belief, opportunity
Park Lane has a three year KS3. This has been established in order to secure depth of knowledge and skills and prepare students for an aspirational, challenging KS4. Our two year KS4 enables our students to experience a curriculum that is genuinely broad and balanced, "untaught and taught", and one which considers the "totality of the experience of the child" to enable them to achieve their aspirations when they leave Park Lane. (Adapted from Mary Myatt, 2018, The Curriculum; Gallimaufry to Coherence).Throughout the curriculum, our students will have regular opportunities for enriching learning experiences, aiming to foster curiosity and happiness through 'real world' relevance locally, nationally and globally.
Our inclusive curriculum is personalised to the needs of our students, and regardless of ability, each student is supported but also challenged in their learning. Students with specific special educational needs and disabilities, as with all our students, will be monitored closely and if required, different approaches to provision will be implemented to enhance the learning experience. Mixed ability groupings are in Y7, Y8 and Y9 with a green band of students who require literacy intervention to support their learning in all subjects. Assessment will be constructive and purposeful, implemented in a variety of ways in order to increase the value of feedback. Assessment will judge whether the learning has been mastered, to truly ensure that knowledge has been learned and knowledge is deepened in long term memory. Assessment will be undertaken through live conversations, questioning, low stakes testing, planned formal assessment and students will be taught how to judge their learning for themselves.
Park Lane is steadfastly committed to reviewing the impact of the curriculum to ensure it continues to be flexible, ambitious but also creative in its design, to provide the best learning experiences for the students in Park Lane Academy, now and into the future. The curriculum responds to the aspirations and choices made by individuals but also the requirements of the local and national labour market research, to ensure students are equipped with the academic and vocational knowledge and skills to enable them to be competitive in the employment market and be a positive contributor to society in general. In response to the current labour market information, all our Y9 students will begin two KS4 courses; Creative iMedia and Sport Studies. Close liaison with primary schools and post-16 provision ensures our curriculum supports transition and maximises the learning and experiences of each student.
The curriculum has a range of subjects and through planned programmes of study, pedagogy, assessment and a clear journey of learning, each subject teaches powerful knowledge, powerful vocabulary and provides links in learning across other subjects, to ensure students learn well. In addition, the teaching of Equality, citizenship, British values (fostering interest in politics, human rights, democracy and the law), spiritual, moral, social and cultural education both inside and outside the classroom, contributes to our students becoming positive, active participants in modern society. This will be reflected in our physical environment, through assemblies, through subjects, through CREaTE (Citizenship, Relationships, Employability, and Theology Education) and our aim is to develop a strong culture of acceptance.
The sense of 'belonging and inclusivity' is important to us at Park Lane Academy, and through strong pastoral support, engagement with our community, promotion of tolerance and understanding we would like our students to have an active awareness of the changing world around them, how they fit into it and how they protect it. lis
Park Lane is committed to the provision of literacy intervention, recognising research which proves that knowing more words correlates to achieving higher grades in KS4 qualifications, but also the larger the vocabulary size, the higher the likelihood of achieving higher paid employment in the future. All students in KS3 whose reading age is below their chronological age will be placed on one of 3 types of literacy improvement programme and in addition every teacher at Park Lane is a 'literacy' teacher. Across each subject, explicit teaching of the etymology of words, cross curricular use of words and intentional increase of exposure to new vocabulary and new texts will be at the heart of each programme of study. We want our students to say "I love reading" and have background knowledge to assist them in making connections to new learning.
The 'interconnectedness of learning' is key to increasing depth of knowledge, making knowledge 'sticky' and each aspect of Academy life contributes to a student's learning 'story'. This story enables learning which can be applied across contexts and creates a schemata in a student's brain which is compounded by high quality memorable enrichment experiences inside and outside the classroom.
Emphasis is placed on the refinement of work to encourage resilience and pride. Celebration of success will not be artificial, but instead high profile and with real audiences where applicable. Exemplar work will be on display to share high expectations of standards.
Academic rigour provided at Park Lane will also include the learning of 'soft' skills which are required by employers in all types of employment. The following strands will weave throughout our 'character education' curriculum to enable our students to be 'life and work ready': critical thinking; leadership; collaboration; organisation; responsibility; independent thinking; self-presentation skills; resilience. In addition, Park Lane Academy is committed to annual provision for all students of interview preparation and mock interviews with local employers to increase employment opportunities.
Courses delivered in KS3

Courses delivered in KS4

Mathematics

English Language

English Literature

Science

History

Geography

French

Computer Science

Art, Design and Technology

Physical Education

CREaTE (Citizenship, Relationships, Employability and Theology Education)

Mathematics

English Language

English Literature

Combined Science

Triple Science

History

Geography

French

Spanish

Digital Applications

Creative iMedia

Fine Art

Fine Art: Textiles Design

Fine Art: Sculpture

Photography

Hospitality and Catering

Child Development

Physical Education

CREaTE (Citizenship, Relationships, Employability and Theology Education)
The curriculum is vital to the progress and achievement of your son/daughter. If you wish to find out more about the curriculum at Park Lane Academy please contact Ms Ahmed (Vice Principal) on 01422 362215.