School Uniform
The Park Lane Academy Dress Code
The school's dress code is simple and practical. It identifies you as a member of Park Lane Academy wherever you are and so it must be smart at all times.
Shoes: Plain black leather or leather effect shoes. No trainers, canvas shoes or boots of any description (regardless of colour).
The images above illustrate the uniform that the school expects students to arrive in on a daily basis.
If a student arrives in incorrect uniform, they will be loaned the required item for the day.
• Plain grey trousers (please note these must not be of a tight fitting style).
• Park Lane Academy school blazer (collars must be worn down and sleeves cannot be rolled up).
• White school shirt.
• Year group tie (pictured above).
• Black socks or tights.
• During the summer months (from Easter to September) grey shorts are permitted; these must be worn with black socks.
There is also a school PE uniform which includes: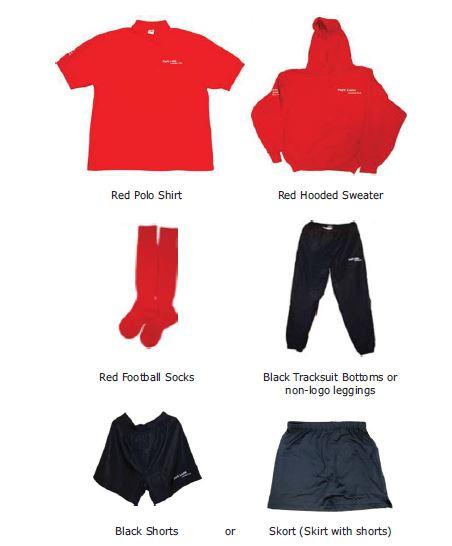 Appropriate trainers (NOT plimsolls or pumps)
Basic Equipment
You are expected to come equipped for study every day – you must have :
A pencil case containing pens (Black, Blue, Green) pencils, a ruler, a rubber, pencil sharpener, visual aids (if required), hearing aids (if required) and your planner for every lesson.
Stationery can be purchased from student services if required.
It is also recommended that you have a calculator and pencil crayons. You will need to bring your equipment, including your PE kit on the appropriate days.
A school bag is compulsory.
Uniform is available from :
Shaw Hardcastle
3 Old Market
Halifax
HX1 1TJ
Telephone :01422 353949